TV KIDS SCREENINGS FESTIVAL
The properties featured in this TV Kids Screenings Festival represent a diverse mix of preschool and kids' shows, some based on existing IP, many brand-new concepts, all positioned to meet the needs of channels and platforms that are catering to young ones who are still spending a lot of time at home amid the COVID-19 pandemic.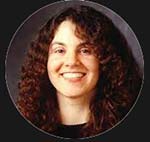 On the preschool front, PBS International is offering up Elinor Wonders Why, a PBS KIDS commission from SHOE Ink that encourages children to follow their curiosity, ask questions, figure out the answers and learn about the natural world around them using their science inquiry skills. The show, aimed at the 2-to-6 set, has 74×11-minute episodes and a 1×55-minute special available. "Elinor Wonders Why will spark preschoolers' curiosity with an innovative science inquiry curriculum and will encourage the adults in children's lives to help them answer their questions by exploring together," says Linda Simensky, head of PBS Kids' content for PBS.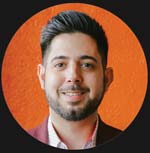 From Guru Studio, Pikwik Pack has 52×11-minute episodes available catering to kids 3 to 5. Following Suki the hedgehog and her team of animals as they deliver magical packages to the kind citizens of Pikwik, the series has rolled out on Disney Junior in the U.S. and Treehouse in Canada and is now preparing for its international launch on Super RTL in Germany, Canal Panda in Portugal, Hop! in Israel, MiniMini+ in Poland, YLE in Finland and Okto in Singapore. "Everyone loves the show's energy and colorful designs," says Jonathan Abraham, VP of sales and business development. "Now we're hearing from the broadcast and licensing worlds that it's the perfect time for a show about working together to deliver joy to our communities."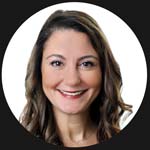 Boat Rocker Studios' Dino Ranch is also a Disney Junior commission, this one with CBC Kids and SRC on board. It follows the action-packed adventures of the Cassidy family as they tackle life in a "pre-westoric" setting where dinosaurs still roam. "Packed with comedic, mischievous fun, it introduces preschoolers to problem-solving, the foundations of forging lifelong friendships, strengthening family and community bonds, and taking care of animals," says Gia DeLaney, senior VP of global sales for kids and family at Boat Rocker Media.
Planeta Junior is lining up partners on Milo, which was produced by Fourth Wall for Milkshake! with the support of the BFI's Young Audiences Content Fund. The show is headlined by an adventurous 5-year-old cat called Milo who loves to use role-play to explore the wide world of jobs and vocations.
Cyber Group Studios is pitching the 52×7-minute Orange Moo Cow, produced by Cyber Soyuz Junior, the French and Russian joint label created by Cyber Group Studios and Soyuzmultfilm. It is an animated comedy series about family, friendship and love.  "This brand-new preschool label has been launched with Orange Moo Cow, and we are thrilled to bring the latest episodes to our clients," says Raphaelle Mathieu, the company's senior VP of sales, acquisitions and new media.
From Superights comes Anna & Friends, an upper preschool series commissioned by France Télévisions and produced by Superprod, Digital Graphics and Atmosphere. The 78×7-minute show is based on a comic book series published in seven languages, with a CG animation technique that simulates a hand-modeled clay look.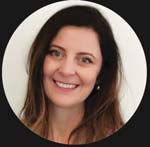 Also aimed at the upper preschool set is Mondo TV Group's MeteoHeroes, an adventure comedy series about six extraordinary kids who use their superpowers to protect the planet from pollution and extreme weather events. Season one, of 52×7-minute episodes, is available, with a second season in the works. "MeteoHeroes addresses in a fun and entertaining way subjects like climate change, ecology, global warming, oceans and air pollution, biodiversity and respect for nature through the amazing adventures of six superpowered children," says Luana Perrero, head of content sales at Mondo TV.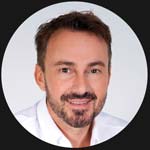 The TV Kids Screenings Festival properties aimed at kids aged 6 to 10 include ZDF Enterprises' Zoom—The White Dolphin, a 104×12-minute series produced by Media Valley and Marzipan Films. In it, Zoom, a remarkably intelligent white dolphin, takes Yann, an intrepid 15-year-old, and his friends on exciting adventures.  "Environmental awareness, comedy and humor are central to the series, expressed through creative stories," says Arne Lohmann, VP of ZDFE.junior at ZDF Enterprises.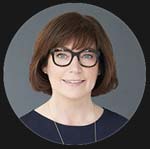 Skewing slightly older, for kids 7 to 12, is WildBrain's The Brilliant World of Tom Gates. Produced by Black Camel, Wild Child Animation and TG Entertainment for Sky Kids, the 20×11-minute show is based on the best-selling book series and features author and illustrator Liz Pichon. Deirdre Brennan, executive VP of content partnerships at WildBrain, notes, "The Tom Gates book series has been a runaway success all over the world, capturing the imaginations of families through its authentic storytelling, humor and unique graphic style. As the books prepare to make the highly anticipated jump from the page to the screen, we're confident the series will delight both new and existing Tom Gates fans internationally."
Click on the images below to watch trailers for these shows.