TV KIDS SCREENINGS FESTIVAL 2021
By all accounts, we're in the midst of a golden age of kids' programming. Well-funded streamers, pubcasters and commercial networks are pioneering new narrative techniques and funding models—and placing diversity and inclusion front and center. Those themes are clear across World Screen's inaugural TV Kids Screenings Festival, where you're sure to find a slot winner, be it a trusted preschool brand, a breakout kids' comedy or an edgy tween hit.
Clicking on each show title below will take you directly to the trailer.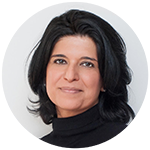 Led by Shabnam Rezaei as president, Big Bad Boo Studios has been driving inclusive storytelling since its inception. During the TV Kids Screenings Festival, it is showcasing 16 Hudson, which "not only makes sure to feature a diverse cast, it also celebrates and highlights each character's heritage," Rezaei says, and ABC with Kenny G, also a preschool show expanding on the 16 Hudson universe. For slightly older kids, there's The Bravest Knight and 1001 Nights.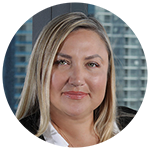 Cisneros Media's Ailing Zubizarreta, VP of content and creative services, is introducing her clients to the live-action series Zumbar, in which six children interactively play with a variety of animals. Also promoting knowledge about nature is AnimalFanPedia, billed as a "dynamic, funtaining and educational wildlife program."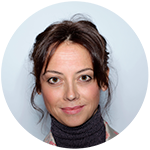 50/50 Heroes delivers comedy and action for viewers 6 to 9. The series "breaks conventions," according to Raphaelle Mathieu, senior VP of sales, acquisitions and new media at Cyber Group Studios. "This is a completely original show that turns the serious superhero genre on its head."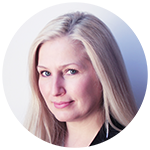 With co-viewing becoming a dominant trend amid Covid-19, Distribution360 is highlighting the tween-plus and family interconnected sitcom The Parker Andersons/Amelia Parker, which "offers an original scripted programming option for international channels and platforms targeting older kids and their families," says Diane Rankin, senior VP of rights and executive producer. "The series is filled with heart and a real authenticity that both entertains and invites conversation, giving it a strong four-quadrant co-view appeal."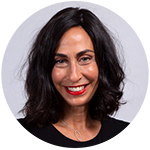 Federation Kids & Family has three highlights in the festival. For kids aged 6 to 9, it is offering up Presto! School of Magic, an animated comedy about aspiring magicians. "The timing for such an uplifting, exceptionally crafted production is perfect," says Monica Levy, head of sales. On the live-action front, there's the dance coaching show Let's Dance, which is targeted at a broad range of viewers aged 3 to 8. For viewers 8 to 12, Federation Kids & Family is highlighting Kung Fu Wa, which Levy says is "brimming with action, adventure and humor, as well as endearing moments."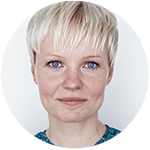 Global Screen's 3Hz targets audiences between the ages of 8 and 16. The show has "everything that young audiences are looking for today," says Ulrike Schröder, VP of acquisitions and co-productions. "A cool and edgy look, diverse characters, great music as well as highly topical global issues such as environmental protection, with the added extra of an exciting crime story."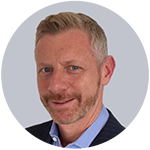 New from GoldBee is The Game Catchers, following the adventures of five friends on an interstellar journey. "Underneath the fun space adventures filled with laughter, the series is conceived to bring attention back to playground games, promoting an active lifestyle," says Christophe Goldberger, the company's managing director.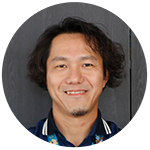 From Malaysia, Lemon Sky Studios is delivering a slapstick comedy consisting of 2-minute episodes called AstroLOLogy. "I wanted to create a show driven by characters that can connect with individuals anywhere and everywhere," says Ken Foong, chief creative officer.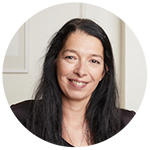 Magic Light Pictures' 52-episode Pip and Posy delivers warmth and humor, says Muriel Thomas, international distribution director. "Based on the million-selling book series illustrated by Axel Scheffler, Pip and Posy premiered in the U.K. in March to huge ratings success and is already a social media hit with 5-million-plus views."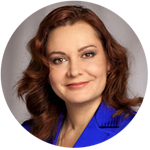 Melnitsa Animation Studio is looking to drive interest in Moonzy, a preschool production about an alien who makes Earth home. "Moonzy is a very positive, safe show full of love and kindness, which is especially important nowadays," says Sveta Barabanshchikova, director of international business development. "Entertaining small kids, we are teaching them principles of equality and empathy."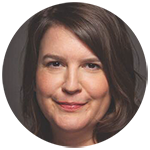 Sinking Ship Entertainment's selection meets the needs of various broadcasters and platforms across demos. "Sinking Ship is proud to be showcasing an exceptional collection of new series and seasons," says Kate Sanagan, head of sales and distribution. "Our offerings include the new PBS KIDS series Alma's Way and BBC tween mystery series The Demon Headmaster, as well as the newest seasons of Odd Squad, Endlings, Lockdown and My Home, My Life!"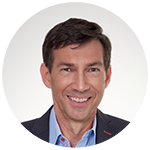 ZDF Enterprises is also showcasing a varied mix in the TV Kids Screenings Festival, appealing to different age groups. School of Roars is an animated comedy for preschoolers that helps kids prepare for starting school. "Now in its second season, our series is full of monster laughs and teaches the core values of life," says Peter Lang, VP ZDFE.junior. Lang also highlights Scream Street, a "fast-paced, stylish, comedy-horror extravaganza…packed full of humor and horror, delivered with warmth and heart." Also featured are The Muscleteers, which delivers "action-filled tales of intrigue and hilarity," Lang says, and Zoom—The White Dolphin.