TV DRAMA SCREENINGS FESTIVAL 2021
Ahead of Digital MIPTV, the inaugural TV Drama Screenings Festival takes a look at some of the hottest new and returning scripted properties available on the market today. Hailing from across the globe, these selections span the breadth of the landscape today, from crime, suspense and sci-fi to family sagas and edgy dramedies. Many are set in contemporary times, a few in a distant future and several take audiences into the past. Clicking on the show title will take you directly to the trailer.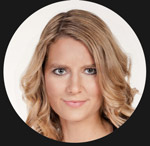 While conventional wisdom these days indicates that viewers (and, by extension, content buyers) are in the mood for light, uplifting stories to fill their downtime as the world struggles to emerge from life under Covid-19, the crime drama business is as busy as ever. The crime offerings in this TV Drama Screenings Festival include ZDF Enterprises' brand-new ANA. all in., set in the gambling world and slated to air on RTVE in Spain. "The global gambling market is expected to reach revenues of over $525 billion by 2023," says Susanne Frank, director, ZDFE.drama. "The gambling industry is an attractive and international setting for a series. Even more, as the story of ANA. all in. is based on real events, it reflects the underlying drama and reveals the relevant social aspects."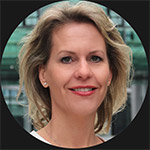 Also brand-new to the market is Global Screen's FAST, a ten-part procedural about the Finnish Fugitive Active Search Team. "This spectacular crime series brings together Finland's greatest talents, who are convincing both in the exciting action scenes and in their clever tactical operations," says Julia Weber, head of international sales and acquisitions. Plus, Weber points out, "FAST is produced by Yellow Film & TV, also responsible for the successful series Nurses and Arctic Circle."
Global Screen is also showcasing Amber Alert, a series hailing from Canada about the investigation into the disappearance of an autistic boy. "Amber Alert comes from the renowned Canadian production company Pixcom (Adulthood, Victor Lessard)," Weber notes. "The skillful way in which the story of the police investigation, the history of the family and the events around the kidnapping itself are interwoven makes this high-quality series as gripping as a socio-drama and exciting as a thriller."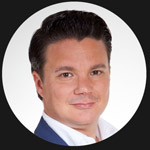 Also combining crime and family drama is ZDF Enterprises' Standing Tall, a Publispei production for Rai. "Directed by Gianluca Maria Tavarelli (The Young Montalbano, Maltese), Standing Tall is a powerful crime series that follows a former policeman's unofficial investigation into the death of his son, whom he hadn't seen for years," says Sebastian Krekeler, director, ZDFE.drama. "A painful redemption to reclaim a bond that not even death can break: a father and a son."
Meanwhile, in Grow, produced for TV 2 Denmark, a young stockbroker, dissatisfied with his ordinary life is captivated by the murky underworld of drug dealing as he seeks out his deceased father's past. When he faces his brother, a policeman, his two worlds collide. "Grow is about self-discovery and morale set in a captivating multi-plot story," says Yi Qiao, director, ZDFE.drama. "It's a story that constantly changes between a breathless thriller, deep development of character and an at times dissident reflection on what happiness is in an apathetic society. An exceptional drama with many layers, suspenseful but also thought-provoking."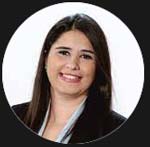 Period dramas also continue to be in-demand among buyers. ATV continues to see interest in its hit series The Ottoman, in which Burak Özçivit "gives life to the father of the Ottoman Empire," says Müge Akar, content sales deputy manager. "The second season of The Ottoman continues to bring high rating results in Turkey. The title has been already licensed to more than 30 countries."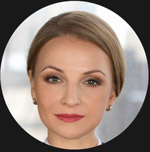 Russia Television and Radio/Sovtelexport has a sweeping portfolio of historical series, with its MIPTV highlights led by The Terrible and The Optimists: Caribbean Season. Julia Matyash, director of Sovtelexport, says The Terrible tells the true story of the "great love and relentless brutality of the first Russian Tsar, Ivan IV. A brilliant cast, hundreds of extras, over a thousand costumes and 400 elaborate prosthetic makeup designs will take the viewer right to the 16th century—a time of important historical changes and people's emotional drama. The program corresponds to the signature style of Russia Television and Radio's catalog. Our international partners look forward to seeing this type of content from us every year."
The Optimists: Caribbean Season, meanwhile, is set amid the Cuban Missile Crisis. "Viewers will witness masterful diplomacy, adventurism and romance taking place while a nuclear war is threatening the world," Matyash says. "It is a refined detective story that always resonates with the audience. The series is not limited to one genre only: it is a perfect combination of a love story, spy drama, action and light notes of humor."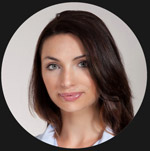 ZDF Enterprises is showcasing Voltaire in Love, which was commissioned by France Télévisions. Mirela Nastase, director, ZDFE.drama, says of the lush new production: "This ambitious historical drama captures the turbulent life of one of the world's greatest philosophers. Voltaire's romantic liaisons and the issues he had with his father are part of the story. His commitment against religious fanaticism, the misuse of justice and politics and his imprisonment are all covered in this powerful and dynamic miniseries."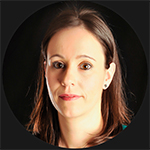 There are indeed plenty of historical figures that have proven to be ripe with storytelling opportunities for content creators today. Atresmedia TV is touting Veneno, "an acclaimed series that has become an icon of LGBT visibility," says Diana Borbón, sales manager. "It tells the life and death of a charismatic transgender woman, known as La Veneno, who achieved fame by conquering the audience with her television appearances in the '90s."
Going further back in time, Global Screen's Turbulent Skies explores the stories of the founders of Dutch aviation, Albert Plesman and Anthony Fokker. "Turbulent Skies by Topkapi Films (Broken Circle, Another Round) aims to join the ranks of the state-of-the-art drama so popular with audiences today," says Weber. "It depicts a historical setting with dynamic camera work, cutting-edge visual effects and high-end art direction and is bound for an international audience."
Also on offer is the latest installment in ZDF's hit Ku'damm trilogy, Ku'damm 63. ZDFE.drama's Krekeler says, "Ku'damm 63 is the latest follow-up to the highly successful Ku'damm 56 and 59. The series reached up to 6.4 million viewers and a 19.6 percent market share on ZDF in Germany and was licensed to over 30 broadcasters around the globe."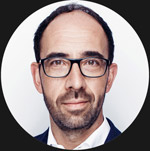 From the past to the future, Bavaria Media International is unveiling Exit, a thriller set in 2047. "Exit is an impressively tightly wound near-future thriller with a long list of virtual and digital ingredients," says Carlos Hertel, the company's director of international sales. "The enterprising startup vibe and youthful tone are peppered with historically Orwellian concepts—Infinitalk—in addition to themes like love, loss, greed, self-doubt and even the lights of irony."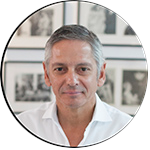 Contemporary family dramas are also selling well, especially those from Turkey. Inter Medya is bringing to the market Last Summer, a new production from O3 Medya. Can Okan, founder and CEO of Inter Medya, says the series "takes viewers on a roller-coaster ride of emotions as it explores love, family and friendship with a dose of action." Also on offer is The Ambassador's Daughter, starring Engin Akyürek and Neslihan Atagül, telling the powerful love story about Sancar and Nare. "They are always longing for one another; they only saw each other two days a year but there were never two minutes they did not think of each other," Okan says. The Trusted is another new Inter Medya highlight: "The Trusted contains all kinds of elements of popular Turkish dramas, including family, love, excitement and has high production values. Along with its great cast, The Trusted attracted viewers since its first episode, and we are sure that we will be hearing about its global success very soon as well."
ATV is showcasing For My Family, the survival story of four young siblings who lost their parents on the same day. "For My Family is a unique and warm family drama that presents Istanbul's both suburban and wealthy view along with the chosen and highly talented cast," Akar says. "With its high production [values], it became a great success in Turkey's Saturday prime time."
From Madd Entertainment, meanwhile, comes A Woman Scorned, about Asya, who discovers her husband's betrayal and sets out to reclaim her life.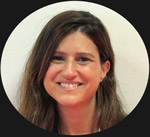 Dori Media is offering Esau, which Carolina Sabbag, VP of sales at Dori Media Distribution, describes as a "a modern twist on the biblical story of Jacob and Esau in the book of Genesis," and "an intense four-episode drama about the complicated relationship between two brothers and a dispute of love."
Other highlights of the TV Drama Screenings Festival include Atresmedia TV's Deudas (Debts), a dark comedy about a clash between two matriarchs and their families, and Dori Media's Normal, focused on a young writer who is committed to a psych ward. Sabbag says the series is "actually not about madness—but about belonging."