(Crime drama, 4×25 min.) On the eve of his marriage proposal, Detective Zhou Hsin discovers his girlfriend has been murdered. The evidence leads to the revelation that she volunteered to let the only son of the Congress Chairman kill her. Is her death suicide or murder? Can Zhou Hsin face the brutal truth?
Production Company: inJECT Inspiration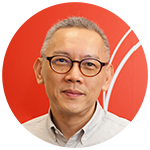 Represented By: Studio76 Original Productions—A new Taiwan-based fund that produces, develops, invests, markets and distributes digital movies with talent resources from Taiwan.
Sales Contact: Dennis Yang