(Period drama, 12×60 min.) A Hakka period drama that reproduces the glorious 1950s era of the tea trade in Taiwan. It depicts the story of Yixin Zhang, a courageous young woman who defies traditional gender roles to rescue her family's crumbling business and elevate it onto the world stage.
Production Company: Greener Grass Production
Represented By: Taiwan Public Television Service Foundation—Founded in 1998, Public Television Service (PTS Taiwan) is the first public-service broadcaster in Taiwan. Operated as an independent public organization, PTS Taiwan aims to provide value-added quality programming services covering a wide range of categories to present the diversity and creativity in Taiwan without the intervention of commercial and political power.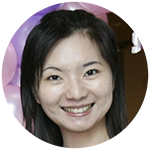 Sales Contact: Lynn Wu