TV FORMATS SCREENINGS FESTIVAL 2021
It's game shows and entertainment galore across World Screen's inaugural TV Formats Screenings Festival. Indeed, as Covid-19 variant concerns dim hopes of a fast return to pre-pandemic normality, audiences are anxious and eager for wholesome family lean-back entertainment—with a little bit of knowledge thrown in for good measure.
Clicking on each show title below will take you directly to the trailer.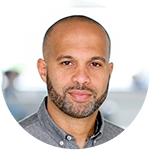 All3Media International boasts a sizable format slate across multiple genres. During the TV Formats Screenings Festival, it is showcasing both game shows and factual-entertainment brands. One game-show classic repped by the company seeing renewed life is Lingo, which has aired daily for almost three decades in France and the Netherlands, with 500-plus episodes produced in the U.S. "A new U.K. series launched last year and an extended second series will launch later this year, along with new adaptations in Spain and Italy," says Nick Smith, executive VP of formats. Smith is also showcasing The Answer Trap, a daytime format that is "ideal for playing along at home and the perfect excuse for the whole family to get together and have some fun." On the factual-entertainment front, meanwhile, there is 100 Things, in which a family is challenged to live for a month with just 100 items per person, and Eating with Your Enemy.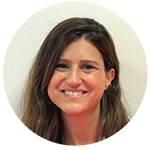 Dori Media Group is touting the popular Power Couple, a reality competition format that puts eight couples through a series of challenges to test how well they really know each other. "Daily and weekly versions have turned Power Couple into a worldwide success in over 13 territories, with over 30 seasons and more than 680 episodes worldwide," says Carolina Sabbag, VP of sales for Western Europe, the U.S. and Canada.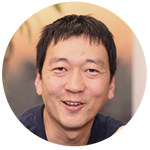 Japan's Fuji Television Network has emerged as a major contender in the global formats space, and one of its newest highlights is the late-night quiz show format Quiz Pinch Hitter, which "brings television and the internet together," says Ryuji Komiya, head of formats. "You don't need the knowledge to answer the questions—all you need is your personal connections!"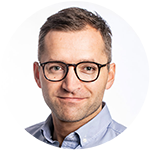 Red Arrow Studios International has built up a stable of game shows to offer broadcasters in need of compelling daytime, access and prime-time entertainment. Stealing the Show provides a new take on the genre by featuring celebrity contestants who face off for a chance to host the next episode of the production. The concept "turns the traditional quiz-show format on its head," says Tim Gerhartz, the company's president and managing director. Stealing the Show has performed well for ProSieben in the key 14-to-49 demo for two seasons. The Opposite Show, commissioned for a second season on SAT.1, also features celebrity contestants, Gerhartz says, while Quizness takes the game-show format on a comedic spin. Rounding out the Red Arrow Studios International selection in the festival is Block Out, a physical game show developed with Nippon TV in Japan.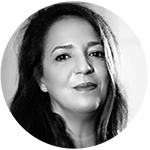 WeMake is looking to help broadcasters deliver co-viewing opportunities with its M6 hit The Big Crazy Game Night. "With its high ratings on one of France's biggest networks, The Big Crazy Game Night proved to have a successful comedy formula that appeals to the whole family," says Bouchra Rejani, CEO of the French outfit. "This hit format has already been sold in six countries and its second season is currently in production for a 2022 broadcast." Split Screen, meanwhile, had a strong premiere in the Netherlands and is "perfect for networks in need of an innovative and easy-to-produce game show," Rejani says. WeMake is also highlighting The Best Family Recipe, Morphing Singers and Secret Celebrity.