TV FORMATS SCREENINGS FESTIVAL—SPRING
In time for MIPTV and MIPFormats, the TV Formats Screenings Festival is putting the spotlight on some of the most innovative new and returning concepts available on the international market. Distributors are tapping into two apparent demands from the format buying community: game shows that will punch through in a very crowded market—and be easy to replicate—and brand-new takes on dating and relationship series.
Clicking on each show title below will take you directly to the trailer.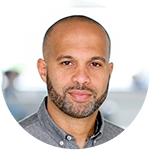 All3Media International has an eclectic mix in this second edition of the TV Formats Screenings Festival, including three brands in the dating and relationship space. Date or Drop, which has fared well for RTL in Germany, is a studio show that can be "produced risqué or family friendly," observes Nick Smith, executive VP of formats at the company. A studio version of Flirty Dancing recently rolled out in France, Smith adds, noting it "retains the feeling of watching a rom-com but the dances happening in front of a host, studio audience and panel adds jeopardy." Smith also highlights Don't Tell the Bride, which has run for 14 seasons in the U.K. and been adapted in 17 markets. "After a couple of years where so many weddings have been postponed, now is the perfect time to commission this format," Smith quips.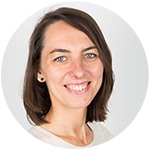 Passion Distribution is also plugging a new dating format, Love in the Flesh, which "explores the phenomenon of online dating and whether relationships formed through social media and dating apps can survive in the real world," says Agnes Mbye, senior sales manager for formats at the company. Passion Distribution is also pitching to clients the prime-time format Stitch, Please!, which Mbye describes as a "fast-paced and highly entertaining show that brings together drama, iconic fashion and celebrity culture."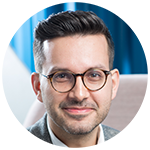 BBC Studios' Megahit also promises prime-time entertainment, bringing celebrities and established music producers together to write and produce new songs. "Megahit produced some thoroughly entertaining and completely unique hits, including love letters to politicians and songs about working out, and the potential for commercial tie-ins is obvious," says Andre Renaud, senior VP of global format sales. "The show was a hit with viewers in Norway, creating two Spotify number ones and over 25 million Spotify streams to date." For access prime, meanwhile, BBC Studios has the game-show format 1&6 Zeros, which Renaud describes as a "nail-biting watch." BBC Studios is also showcasing Freeze the Fear with Wim Hof, a reality/entertainment format built around the benefits of extreme-cold therapy.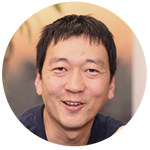 Fuji Television Network is also touting a new game show, $$$ Mansion—Can You Keep the Cash?, in which four teams vie for a massive cash prize. "$$$ Mansion is a brand-new concept mixing escape game and stressful challenges into an exciting TV show," says Ryuji Komiya, head of formats. "The concept of the mansion and the room where the challenges take place is unique, and you can see different stories according to the rooms."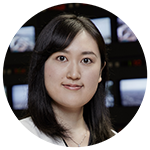 Nippon TV is showcasing its expertise in both scripted and non-scripted content with its TV Formats Screenings Festival entries. Sayako Aoki, head of formats, international business development, references the continued demand for game shows and highlights Dark Doubt, which uses "night-vision and fixed-point cameras in pitch-dark spaces—the resulting visual impact of this series is quite amazing," she says. On the scripted front, meanwhile, is CONNECTED, developed with the U.K.'s Envision Entertainment, which was "designed to expand to a number of localized versions, featuring diverse characters from different countries, while all belonging to the same shared online universe," Aoki says.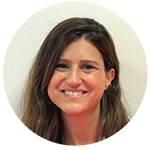 Dori Media Group's Power Couple is a returning game-show hit that Carolina Sabbag, VP of sales for Western Europe, the U.S. and Canada, says is "a flexible format that can be easily adapted in big and small markets on a daily or weekly basis." Dori Media is also talking to its clients about the new dating show Spy Date, which delivers a unique take on the genre, Sabbag says. "The bachelors don't know that they are on a dating show and a former Mossad agent makes the magic happen, generating the option to truly connect. The mix between these completely different worlds gives the format a unique and exquisite taste."
The TV Formats Screenings Festival also includes All3Media International's reality competition The Traitors, which has been commissioned in 11 territories since its Dutch launch, including the U.S., U.K. and Australia, Smith says. The company also has a new singing game show, Last Singer Standing, and the house-hunting format Perfect House, Secret Location.