TV ASIA SCREENINGS FESTIVAL 2021
World Screen is putting the spotlight on hot properties for ATF Online+ in our inaugural TV Asia Screenings Festival. Clicking on each show title below will take you directly to the trailer.
The booming OTT sector in Asia is taking center stage at ATF Online+, and with it, the surging demand for regional content from streamers clamoring for local market share.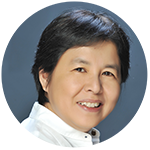 The selection of content showcased at the TV Asia Screenings Festival includes two new scripted series from the Philippines' GMA Network. I Left My Heart in Sorsogon is a romance drama starring Heart Evangelista, "a well-known fashion icon who gained international fame after being featured as a real-life 'crazy rich Asian,'" says Roxanne J. Barcelona, VP of the worldwide division at GMA Network. "The series will feature the glamorous life of Manila's elite (with Heart wearing clothes from some of the world's top fashion designers) and breathtaking scenes from the southern province of Sorsogon." GMA is also highlighting To Have and to Hold, which delivers a "fresh take on the theme of infidelity, combining traditional dramatic elements with modern storytelling and compelling performances by an ensemble cast," Barcelona says.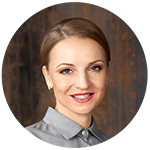 The festival also includes two new dramas from Russia Television and Radio/Sovtelexport. Cloister is a period drama set in the 1920s, following the love affair between a prisoner and an officer at the Solovetsky concentration camp. "The plot of this emotional eight-episode drama is based on a true story," says Julia Matyash, director of Sovtelexport. The Son, meanwhile, is a contemporary crime drama "about a missing child, attempts to find him and shocking results of the kidnapping investigation," Matyash says.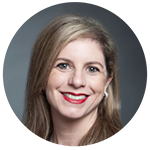 Nicely Entertainment is touting its new selection of TV movies, including the Lifetime thriller Dying to Belong. "Following a young investigative reporter as she enters the underbelly of the sorority hazing system, Dying to Belong doesn't shy away from the mystery, deceit or social games of the Pi Gamma Beta sorority," says CEO Vanessa Shapiro. "Prepare to be shocked and riveted in this dark dive into what lengths sisters will go to keep their secrets!" Shapiro also highlights the romantic comedy Love in Bloom, which "combines the beautiful views of rural Australia with the excitement of preparing a wedding, the charm of a small-town bed-and-breakfast and the class of modern floral arranging."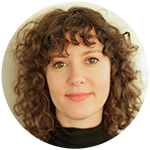 Kids' content distributors are finding a wealth of new opportunities across AsiaPac as the streaming landscape intensifies. Jetpack Distribution is offering up the new series Moley, which Sophie "Kido" Prigent, global sales director, describes as a "heartwarming, beautifully constructed CGI animation ideal for family viewing. The storylines and characters are universally appealing for kids across the globe. The U.K. series features an all-star cast, which further adds to its high-quality appeal. Moley has been produced with incredible attention to detail and has the hallmarks of a timeless and perennially popular children's TV series."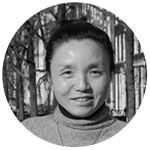 Factual content continues to be a top seller across the region, with Off the Fence highlighting two new shows in the festival. The Secrets to Civilisation is a three-parter from Impossible Factual with Curiosity Stream/OTF Studios that "investigates how cutting-edge science is changing the way we think about the ancient past," says Jia Zhao, director of co-production and sales for Asia at Off the Fence. "By restoring the environment to its place as a key driver of human history, we explore the essential rules of what it takes to make or break a civilization." From Red Rock Films International for Smithsonian Channel and Terra Mater Factual Studios in association with ZDF/ARTE, NHK and NRK, Wolverine: One Tough Mother is a one-hour special that "takes an intimate and rare look at this elusive creature over the course of a year as she battles against the harshest conditions and fiercest predators," Zhao says.