(Reality/cooking, S1-2: 22×45 min.) The program places two local Taiwanese celebrities and a foreign guest in a food truck with which they will travel around Taiwan, sharing mouthwatering dishes and making friends along the way.
Production Company: E-Kite Entertainment
Represented By: CHOCO Media—CHOCO Media was founded in 2015 as a new media company. In October 2018, NAVER Group, the largest internet service company in South Korea, together with Japan's LINE Corporation, injected more than $10 million under the Mirai Fund, hence joining the big LINE family. LINE TV is CHOCO Media's main service, offering tens of thousands of hours of contents ranging from Taiwanese, Chinese, Korean, Japanese, Thai and other programs. The category is varied and not only limited to dramas but also variety shows, movies, animation, BL dramas, etc. In order to fulfill the diverse needs of premium users, a paid membership service (SVOD) was officially launched in the first quarter of 2018.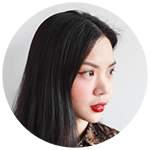 Sales Contact: Adrianne Chan