TV MOVIES SCREENINGS FESTIVAL 2023
The third edition of the TV Movies Screenings Festival illustrates the breadth of the film offering available to buyers today, ranging from true-crime-inspired thrillers and uplifting rom-coms to cutting-edge new offerings from Nollywood and action comedies. Clicking on each title will take you directly to the trailer.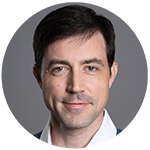 Uplifting stories of love lead Nicely Entertainment's highlights for the TV Movies Screenings Festival: The Art of Christmas and Romance at the Vineyard. Scott Kirkpatrick, the company's executive VP of distribution and co-productions, describes the former as a "charming film that perfectly captures the romance of the holiday romance genre. Built on the premise of classic meet/cute love, it delivers on a fun journey of self-discovery in a cozy/feel-good package with a setting filled with snow and warm Christmas memories." Starring Susie Abromeit and Tim Ross, "Romance at the Vineyard offers a fresh take on the classic romance story," Kirkpatrick says. "Filmed on location at a beautiful vineyard, the setting is as prominent a character as our leads. And the chemistry that actors Susie Abromeit and Tim Ross share captivates beyond words. This film absolutely delivers the escapism its artwork promises."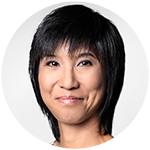 A+E Global Content Sales is showcasing the diverse range of its Lifetime TV movie offering at the TV Movies Screenings Festival, highlighting four thrillers inspired by true stories. "Stories in the true-crime bucket, which take you on a thrilling, emotional journey, have long been part of Lifetime's DNA, and we make sure to tell them with great care for the real-life people involved," says Liz Soriano, senior VP of international programming at A+E Global Content Sales. Hoax: The Kidnapping of Sherri Papini with Jaime King recounts the true tale of the Northern Californian woman who faked her own kidnapping in 2016, while Let's Get Physical with Jenna Dewan is a ripped-from-the-headlines thriller about a fitness instructor operating a prostitution ring. Kelly Ripa and Mark Consuelos executive produced that title, along with An Amish Sin starring "Lifetime fan-favorite Kellie Martin, who has been acting in our movies since 1994," Soriano says. "Lifetime creates riveting, of-the-moment movies that feature beloved stars in front of and behind the camera, many of whom come back to work with us again and again. Garcelle Beauvais returns to Lifetime as both an EP and the star of Black Girl Missing, which explores the disparity in how missing persons of color cases are treated when a white teen girl and a Black teen girl go missing at the same time."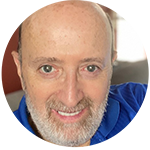 Cinevest Interactive is offering up two gritty films from Nigeria. Herdsmen, from producer Tunde Aina and director Toka McBaror, tells the story of a former assassin who comes out of retirement when his niece is kidnapped. The film is based on conflicts in Nigeria and "is compelling with stunning beauty and excellent acting, elevating this production above all Nollywood movies," says Arthur Schweitzer, president and CEO. Aina and McBaror are also behind Underbelly, set in 1976 West Africa. "They portray the dynamic characters with their flaws and strengths in this cinematic gem," Schweitzer says.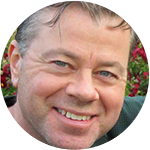 Wonderphil Entertainment is touting four distinct independent features, all unique in tone and style. Bullets and Katanas "is one of the most creative and unique films I've ever seen," says Phil Gorn, CEO. "The first 50 minutes is shot in one take as the viewer accompanies the protagonists in their quest. The second half is shot in the purest style of classic Hong Kong cinema of the '80s with plenty of nods to the genre, cameos and tributes." Sentinel is a new sci-fi/action film currently in postproduction, while Shifter is a thriller that Gorn bills as "a female Bourne with a sci-fi twist. Plenty of action, real-deal martial arts and a diverse cast." Meanwhile, Jessie and the Elf Boy is a feel-good family story inspired by Scottish legend.