The stark, atmospheric landscapes of Scandinavia serve as the perfect backdrop for grim tales of brutal crimes and the mysterious and morose protagonists who find themselves entwined in their complex threads—all elements that typify the uber-popular drama genre that's become known the world over as "Nordic noir." But that's not all the local TV market has to offer these days. There's a rich cultural tradition of storytelling that unites the Scandi countries, and it is still very much alive and well, as producers from across the region deliver high-quality scripted series that garner global attention.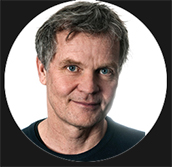 "The focus is always 100 percent on the quality from day one," says Lars Blomgren, the head of scripted for EMEA at Banijay Group, acknowledging, though, that it's the high-end productions from the region that travel globally. "We don't greenlight until we are happy with the script, and that's a very established tradition. There are seven or eight drafts before we go into production. So, we have the time. It's also part of our character. In Sweden, we don't die from war or famine, so we have developed other kinds of anxieties," he quips.
Blomgren says that Germany was the first country outside the home region where Scandi series became big. "We ended up getting 20 to 30 percent of the budget, on top of our Scandinavian budget, so we could go even higher with the quality and the development."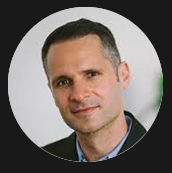 The real breakthrough came, though, when BBC Four began bringing these stories to the U.K. ZDF Enterprises was the driving force behind the sale of The Bridge and The Killing to the BBC, "effectively kicking off the Scandi-noir hype over a decade ago," says Robert Franke, VP of ZDFE.drama. "These shows became the spearhead for many smaller Scandi shows, which subsequently aroused interest in the international markets, thanks to these two big breakout series. Today, we remain a leader in the genre," with an average of two new Scandinavian dramas added to ZDFE.drama's catalog each year.
There's been a nice uptick in the amount of scripted coming out of these Northern European countries as well, he notes. "The Nordics are a very progressive market, always leading the pack by adopting new consumption methods earlier than the rest of the world. This leads to a situation where the streaming landscape is much more sophisticated than in other territories, with a number of big and ambitious local players joining the original-content game by producing original programming. So, there is much more Scandinavian product hitting the market today than ten years ago."
Jan Bennemann, senior VP of acquisitions and co-productions for Dynamic Television, is optimistic that there's plenty of demand in the international market for all these new Scandi series, too. "We've all been talking about the end of Scandi noir as a bubble to burst—but it hasn't happened!" he says. "I think the reason Scandinavian content has been able to sustain that level of output and grow according to the general growth of the market is that they've never seen themselves as only Scandi noir. They have just told the stories they like and tried to push the envelope all the time. The diversity in content and the open-mindedness in how to tell stories has been with them all along. While all of us were talking about the burst of the bubble and the end of Nordic noir, they've been evolving."
Another twist on the genre is a move toward more "blue-sky" crime dramas, such as Dynamic's The Sommerdahl Murders. "This is a show that we've put together on the heels of demand from outside of Scandinavia," explains Bennemann. "In Germany and France in particular, and also in Spain and Italy, there's a big demand for a brighter way of approaching crime, but also with a procedural backbone, which makes it a lot easier to program. We saw that need, and we took that back to Scandinavia. We talked to the broadcasters there and said, This is something that the people who usually bring you a big chunk of the financing really need. We put together a show that combines what people love about the Nordics and their way of storytelling with a brighter approach and self-contained narrative structure, and that's proven to be very successful."
Bennemann adds that in the last two years, he's actually seen more successful series coming out of Scandinavia that are not straightforward crime dramas than ones that are. "I feel that they're fed up with being marketed only as Scandi noir," he says. "At the same time, they've managed to create a brand; Nordic noir is a brand that's used now by other territories. You have producers in Spain doing Spanish Nordic noir. [Last] year saw the first Kiwi Nordic noir hitting the European market. They created a brand that stands for this exciting way of telling a crime story that does not hinge on a procedural element and really digs into the characters."
Differing from the slow-burn style that characterizes Scandi noir, the pacing of the newer shows is speeding up,  Blomgren notes. "Lately, we've seen a number of series based on actual events," including the killings at Utøya in Norway and the murder of Swedish journalist Kim Wall on a submarine. "So, we're looking for stories based on true events," he adds.
And, of course, Scandi producers continue to look to literature for tales ripe for TV adaptation. Swedish author Jens Lapidus's trilogy Top Dog has been adapted as a series, with ZDF Enterprises serving as distributor. Franke describes it as a "fresh new take on classic Scandi crime," as the story is told through the lens of two unusual investigators: a former petty criminal and a case lawyer. He believes the series has what it takes to cut through today's crowded drama landscape—one where Scandi series have managed to maintain their place in the spotlight.
"Nordic shows always are a tad more down-to-earth and driven by narrative realism," says Franke. "Hence shows from the Nordics are often trying to ground themselves in everyday life, making them very relatable for audiences. The pace is becoming faster nowadays, with more plot points and stronger cliffhangers to satisfy the need for exciting and fast-paced entertainment from audiences who predominantly watch on streaming sites."
Dynamic's Bennemann says that two words come to mind when assessing the next wave of hit Scandi series, and one of them is "humor." He explains, "There is a very specific Scandinavian humor, which is actually quite close to British humor. It's a little dark, a little quirky. This tone is hitting the series genre now as well. I think we'll see more of that.
"The other word, which I think is even more important, is 'relevance,'" he continues, "with shows that embrace topics that are controversially discussed in today's society. My feeling is that the Nordics have set out to really look for those stories in that region and bring them to the market, and they want to push the envelope there and make them relevant, to find an entertaining way to have us all think about what's going right and what's going wrong."