(Preschool 2D, 52×11 min.) Follows Suki the hedgehog and her team of adorable animals as they deliver magical packages to the kind citizens of Pikwik.
Distributor: Guru Studio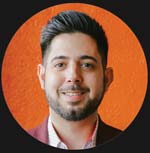 Pitch Perfect: "Everyone loves the show's energy and colorful designs. Now we're hearing from the broadcast and licensing worlds that it's the perfect time for a show about working together to deliver joy to our communities." —Jonathan Abraham, VP, Sales & Business Development.