(Talk show/ent., 10×30 min.) Influential TV personality Dee Hsu, also known as Xiao S, is bringing her quick-witted humor back to Taiwan! Leaving the glamorous studio behind, she travels through the streets and alleys of Taiwan, welcoming a variety of celebrity guests along the way to enjoy some quality time together.
Production Company: Titan Creative Entertainment
Represented By: Screenworks Asia—Screenworks Asia, founded in 2020, is CATCHPLAY's production subsidiary, a joint venture with Taiwan Creative Content Agency (TAICCA) to fuel the production of premium movies, series, miniseries and factual entertainment across different genres such as romantic comedy, suspense crime thriller and sci-fi disaster from Taiwan targeting international audiences. Previously announced projects include the family comedy The Making of an Ordinary Woman II, which premiered on August 8, 2021, and young adult martial arts adventure Chi, which is still in development. CATCHPLAY is known as the leading distributor of international movies in Taiwan. In 2014, in addition to movie distribution, CATCHPLAY embarked in earnest on co-production and investment projects, venturing into content production. In March 2016, the CATCHPLAY+ service platform made its pilot launch in Taiwan and went on to launch in Singapore and Indonesia as well. It has over 7 million users to date. Screenworks Asia is dedicating its efforts to producing quality content with global appeal and potential.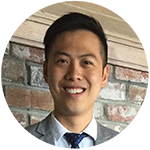 Sales Contact: Derek Lui