(Sports competition/reality/ent., 34×120 min.) The leading sports competition in Taiwan's entertainment industry, where idols and talented artists gather to tackle events such as sprinting, long jump, swimming and archery. Divided into artist auditions, team formations, semi-finals and the final, the show will crown Taiwan's strongest celebrity team.
Production Company: How Kan Entertainment Production
Represented By: Sanlih E-Television—Sanlih E-Television, which was established in 1983, has always embodied the spirit of originality. The core value at SET is 100 percent self-produced content broadcasted on its six channels (SET Taiwan, SET Metro, SET News, SET Finance, SET International and MTV). Managing TV channels, together with cross-platform management, resource development and integrated marketing, make up the four pillars of SET's "media ecology" and are the foundation of Sanlih Media Group. SET's programs are very well-received in terms of ratings, and they are recognized by the Golden Bell Awards year after year! We produce 4,000 hours of original content every year, and dramas account for 1,500 hours. One in every two dramas on TV is created by SET. Some of the more valuable contents have now gone global, with licenses in more than 30 countries spanning five continents.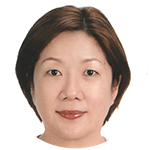 Sales Contact: Vivian Hsieh