TV DRAMA SCREENINGS FESTIVAL 2022
In time for Series Mania and MIPTV, the second edition of the TV Drama Screenings Festival takes a look at some of the hottest new and returning scripted properties available on the market today. Clicking on each show title below will take you directly to the trailer.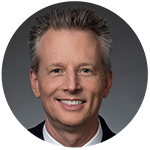 MGM is unveiling Billy the Kid, billed as an epic romantic adventure about the legendary outlaw. "Billy the Kid is a meticulously researched and masterfully written coming-of-age story by Michael Hirst, the creator of Vikings," says Chris Ottinger, president of worldwide television, distribution and acquisitions at the studio. "This series includes all of the action-packed excitement that you would expect from a Western drama, but also includes so many meaningful themes that will undoubtedly resonate with viewers around the globe today."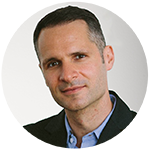 ZDF Enterprises (ZDFE) also has some period dramas in its extensive new and returning scripted slate, including the lush three-parter Between Two Worlds, which is set in a small town in Germany in the 1950s. "The U.S. military presence in West Germany in the early '50s is paving the way for a new era of individual freedom, permissiveness and capitalism," says Robert Franke, VP ZDFE.drama. The story focuses on "two women who both strive to create lives for themselves during a time of great change, coming into conflict with the old order." White Night, meanwhile, is set in both the 1970s and modern day, combining family drama with a murder mystery. ZDF Enterprises is also touting Agatha Christie's Hjerson, a "playful, meta contemporary whodunit," according to Sebastian Krekeler, director ZDFE.drama; the rebooted Spanish anthology Stories to Stay Awake; and the coming-of-age drama and post-apocalyptic disaster thriller Sløborn.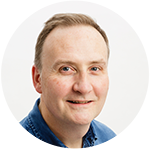 Not surprisingly, there's an abundance of crime and suspense drama on the market. All3Media International is showcasing a slew of new and returning properties, including the Icelandic thriller Black Sands, which Stephen Driscoll, executive VP for EMEA, calls "cinematic Nordic noir that flawlessly combines a gripping murder mystery with intriguing and poignant family drama." Driscoll also highlights Jed Mercurio's Trigger Point, a "tautly drawn, action-packed story" starring Vicky McClure that has been renewed for a second season; season three of the Welsh drama Hidden (Craith); the four-part The Holiday, which Driscoll calls a "sizzling thriller"; The Forge's Rules of the Game with Maxine Peake; and the second season of the international co-pro Van der Valk.
Gaumont, meanwhile, is bringing to market the French noir Off Season, which Cécilia Rossignol, executive VP of international sales and development, says is "far from a straightforward thriller series. Over six episodes, the police investigation—with its cliffhangers and terrible revelations—is the framework for a reflection on what it means to become and be a parent, and asks: Are all lines worth crossing to save a child?" Rossignol also highlights Gaumont's new female-led dramedy Nona and Her Daughters, describing it as "a comical, sometimes fantastic way of exploring new family forms."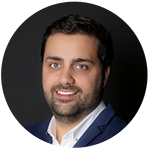 From Atresmedia Televisión, there's The Age of Anger (La Edad de la Ira), the TV adaptation of the novel of the same name, which focuses on a seemingly normal teen who is accused of brutally murdering his father. Miguel Garcia, sales director, calls it a "premium limited series that explores youth through the eyes of the teenagers." Thistle (Cardo), meanwhile, serves as a generational portrait, Garcia notes. "Thistle is a series that shows the reality of many young people born in the '80s and '90s whose lives are not what society promised—harder than they imagined and with fewer opportunities than they thought."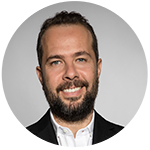 There are also several new Turkish dramas in the mix in this TV Drama Screenings Festival. Global Agency is highlighting The Game of My Destiny, "a classic melodrama," says Izzet Pinto, the company's founder and CEO. "You can find romanticism, drama and suspense, as well as epic, complex and very well-constructed love stories with key elements of the traditional telenovela, but updated for today's viewers." Also on offer is Redemption, about a woman whose daughter has been kidnapped.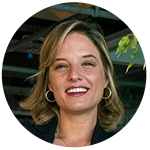 Kanal D International is showcasing Three Sisters, a literary adaptation set at the end of the '90s. Ekin Koyuncu, executive director, reports, "Three Sisters is a heartwarming family drama set in a very cozy coastal town in the northwest of Turkey. It is not a story that solely consists of sorrow, but one that demonstrates its characters retracing their steps back to the good old times." Also available is the romantic comedy Twist of Fate, a show that has "reached millions of people both on Kanal D and YouTube," Koyuncu says.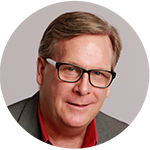 Rounding out the TV Drama Screenings Festival slate are two films from Artist View Entertainment that target millennial audiences: Paint, "a tightly crafted, very real look at life for those looking to survive with creative aspirations," says Scott J. Jones, the company's president, and Plus One (a.k.a. First Blush), "a realistic look at how love is shared freely between some of today's young adults."