TV REAL SCREENINGS FESTIVAL 2021
Factual buyers really do seem to be spoiled for choice these days. While the global pandemic slowed the delivery of many scripted shows, the factual production and distribution community responded quickly to meet the needs of broadcasters and platforms across the globe. In our inaugural TV Real Screenings Festival, you can sample some of the best crime, history, lifestyle and entertainment series and specials available on the market today.
Clicking on each show title below will take you directly to the trailer.
From BBC Studios we feature A Life in Ten Pictures, about ten photographs of beloved icons, among them Freddie Mercury, Muhammad Ali, Amy Winehouse and Tupac Shakur, and Amazing Hotels, which takes viewers behind the scenes at some of the world's most spectacular properties.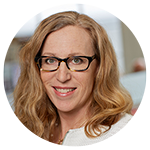 Boat Rocker Studios has a diverse mix in the festival. Chuck and the First Peoples' Kitchen is a food and travel show that "offers a thrilling mix of outdoor adventure, diversity and discovery as our amazing host takes viewers on this enthralling journey into the culinary traditions of Indigenous communities," says Natalie Vinet, VP of global sales for unscripted. Covid America explores how the country coped with the pandemic over the past year, and My Trans Journey delivers "a glimpse into the lives of the transgender community." Relative Race is a unique competition/travel show.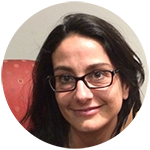 Escapade Media is showcasing Killer Soundtrack, a 13-part series that melds music and true crime. "Killer Soundtrack takes a unique approach in examining how some of the world's most famous crimes have impacted musicians and the music industry alike," says Natalie Lawley, managing director of the company. Also available is Devolution, spotlighting the band Devo. "This is more than a biopic," Lawley says. "Through Devo's music and history, this documentary looks back on their predictions about our world and compares where we are today, from climate change to consumerism."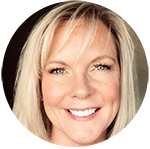 New Dominion Pictures is offering up A Spy in the FBI, "the thrilling story of one of the most astounding espionage cases in all of American history," says Kristen Eppley, executive VP of international distribution. "Former FBI agents, friends and journalists recount Robert Hanssen's double life and reveal what drew him to espionage and how he stayed hidden for 20 years." Also featured in the festival is FantomWorks, set in an automotive restoration shop.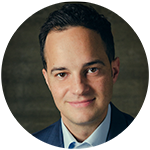 Fresh off its launch on FOX, Crime Scene Kitchen is on offer from Propagate Content. Cyrus Farrokh, president of Propagate International, says the show is "unlike any cooking show out there. Propagate is also showcasing six seasons of FOX's hit adaptation of The Masked Singer. The company is also rolling out the doc LFG, about the U.S. women's national soccer team as they fight for pay equality and respect as professional athletes.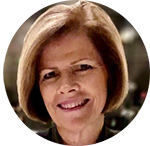 The Television Syndication Co.'s (TVS) Toque 12 Eating Inn heads to Asia to spotlight the region's top five-star venues. "The Toque 12 franchise has been a successful lifestyle/high-end cooking destination series for us over the past decade," says Mary Joyce, VP of international sales. "Eating Inn follows a similar format to Toque 12 but is a more refreshing look at some of the finest chefs based in Asia." TVS is also showcasing the award-winning history doc Heroes on Deck, which "tells the fascinating inside story of one of the U.S. Navy's ingenious training operations for its aircraft pilots, whose service led to victory in WWII," Joyce says.